Particle board is one of the most popular options when it comes to materials for your cabinets. Not only are such cabinets budget-friendly, but they are also relatively durable and long-lasting, especially when their price tag is considered.
Despite the advantages of particle board cabinets, however, there remains a question of whether you should be reinforcing them. We dive into why this is an inquiry worth considering and how reinforcement could benefit your cabinets.
Why You Should Reinforce Your Particle Board Cabinets
While particle board is strong, it does lack the strength that regular wood cabinets possess. Reinforcing your particle board allows you to place more trust in its longevity and stability.
The way in which you go about reinforcing your particle board will influence the ways in which your particle board is improved. Let's explore some of the options.
Laminating
Laminate is one of the more popular choices when it comes to reinforcing your particle board cabinets. This option will drastically increase the strength of your particle board, thus preventing any future cracks or splits. It also manages to protect against moisture, which decreases the likelihood of having to eliminate those little bubbles that form as a result of water damage. 
Laminate is fairly easy to apply and is basically indestructible once it is applied with contact cement.
Bracing
Bracing is an excellent way to physically fortify your cabinets. If you're able to access the hidden parts of your cabinets, such as underneath your shelving or on the backside of your cabinets, this is a great way to ensure that they are able to support any extra weight without concern.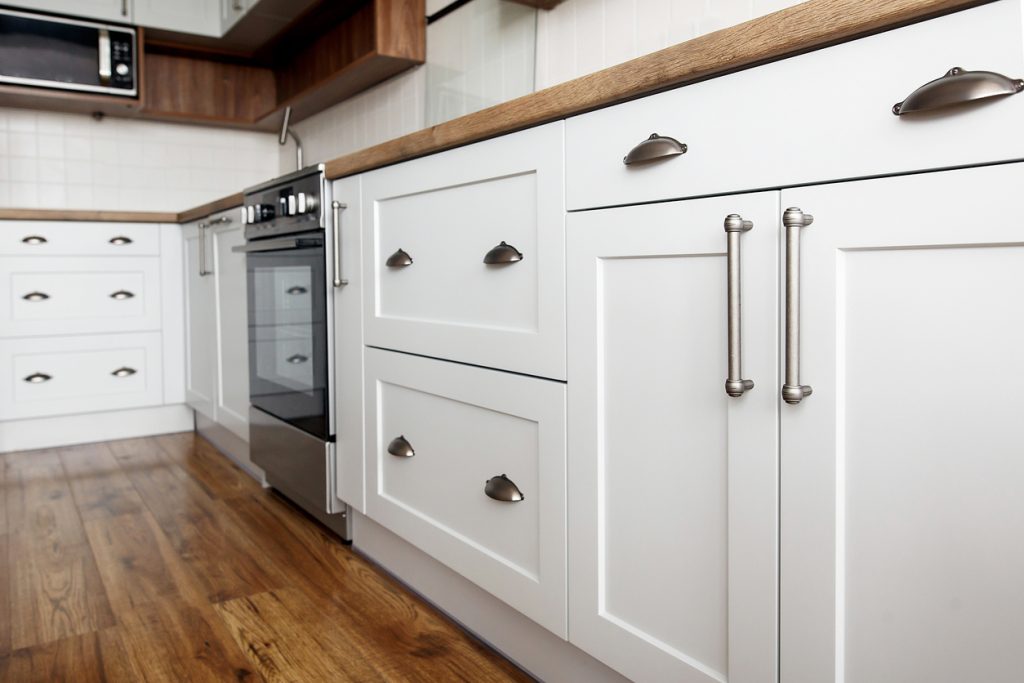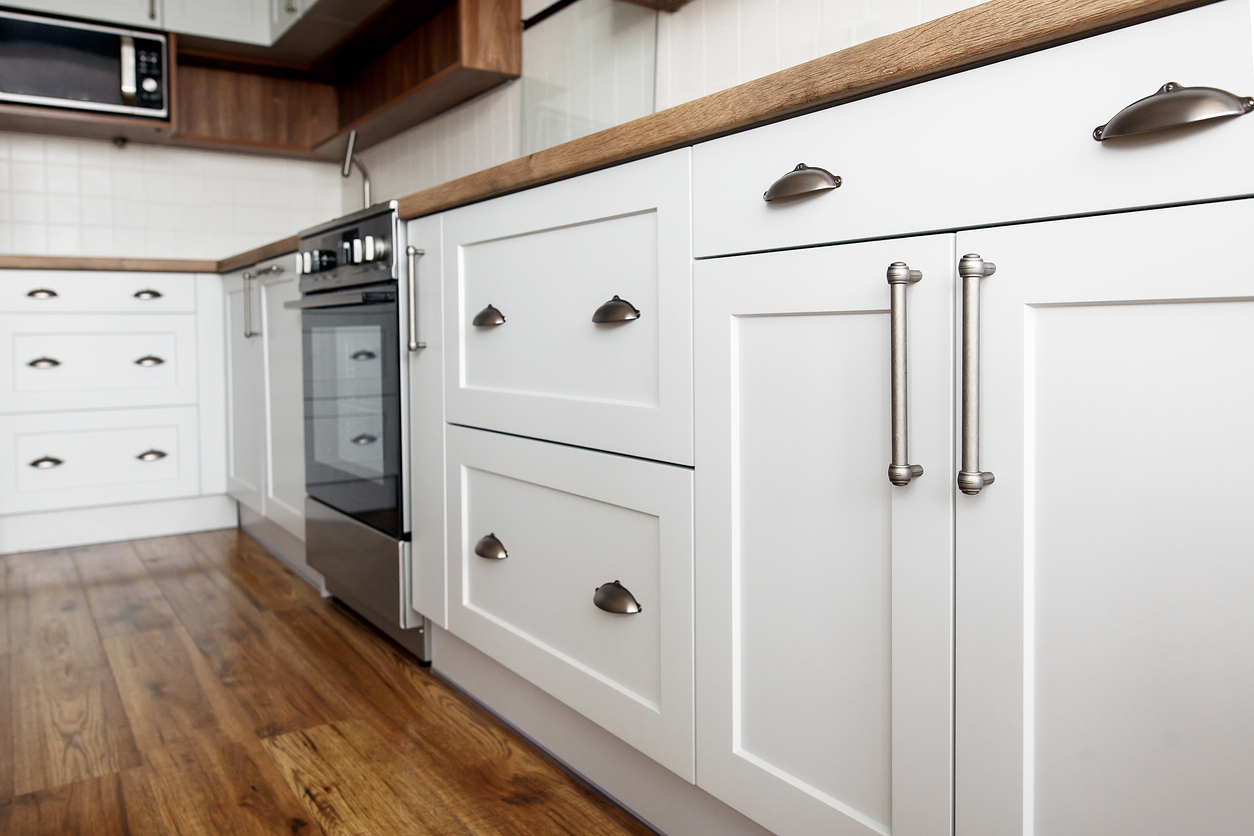 Simply glue or screw small strips of plywood to your particle board. It may look a little rough, but there's a reason you're applying it to the unseen parts. Besides, having stronger cabinets is more than worth the trade-off.
Sealing
Deciding to seal your particle board cabinets is a great choice, particularly in kitchens and bathrooms. Sealing prevents moisture from penetrating your particle board, thus ensuring your cabinets' integrity and soundness for years to come.
The fronts of your cabinets, in particular, experience their fair share of water and other liquids, thanks to water dripping over while washing dishes or from cooking. From an aesthetic standpoint, ensuring your cabinets don't begin to peel and look aged can be another motivation to seal your cabinets.
This can be done by simply applying a quality sanding sealer or even a plain lacquer.
While it may be an extra step in installing your cabinetry, choosing to reinforce your particle board cabinets will ensure a longer lifespan and less maintenance down the road.

Handhills is a cabinet maker and manufacturer serving central Alberta. We specialize in custom cabinet design and installation, closet design, bathroom vanities, bookcases, custom entertainment centers, kitchen cabinets, shelving, MDF cabinet doors, cabinet parts and more. Send us your measurements and get started with custom cabinets from Handhills. Call the best cabinet maker in Calgary today at (403) 910‐2373 or send an email to [email protected].