A great way to transform your kitchen's look is to repaint your cabinets. But before you go about doing that, you want to see if you have MDF cabinets. MDF stands for medium density fiberboard which is a wood product often used for cabinets. If you do find you have MDF cabinetry, it's important to paint them properly. Here are the steps you need to follow.
Four Steps To Paint Your MDF Cabinet Doors
Step 1: Detach the Cabinets
The first step is to detach the MDF cabinets so that the paint doesn't drip onto the screws and hinges. Make sure you keep the screws and hinges in a bag so that you're not left missing an important piece when you're putting the cabinets back.
Step 2: Clean the Cabinets
The next step is to clean the MDF cabinets of any stains. Create diluted soap water with mild soap. Then take a microfiber cloth and dampen it a little bit. Squeeze the excess off and clean the surface of the cabinets.
Then dampen a different cloth with water to clean off the soap and any stains that were on the cabinets. Dry off the cabinets with a dry paper towel and let them air dry for a couple of hours.
Step 3: Sand and Spread Primer
If you see that your cabinets have a rough surface, you will want to sand the roughness away. You can use sandpaper to smoothen everything out. It can take a while but it's well worth the effort if you want the paint to be consistent on the surface.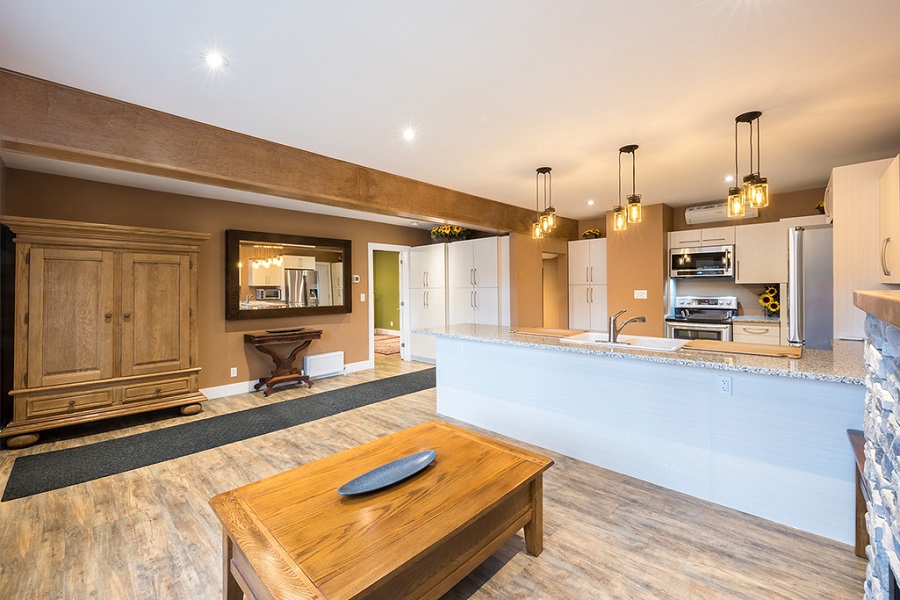 Next you will need a primer for the doors. The reason you use primer is to give the cabinet doors a coating underneath. This coating will ensure that the coat of paint on top adheres to the surface. It will also provide longevity of the paint you will be applying. You can apply primer only to one side if you're only going for a change of color.
Step 4: Paint the Doors
Finally, you will have to paint the doors. Paint from the top to the bottom to be consistent. Smoothen out the painting if too much has accumulated on one area. If you want the best results, go for a second coat of paint for longevity. Then set the doors somewhere for 24 hours to allow them to dry.
The last thing you'll have to do is reattach your doors. But this should be fairly simple if you organized the hinges and screws as recommended earlier.
Handhills is a cabinet maker and manufacturer serving central Alberta. We specialize in custom cabinet design and installation, closet design, bathroom vanities, bookcases, custom entertainment centers, kitchen cabinets, shelving, MDF cabinet doors, cabinet parts and more. Send us your measurements and get started with custom cabinets from Handhills. Call the best cabinet maker in Calgary today on (403) 910‐2373 or send an email to [email protected]