A common material choice for cupboards and open cabinetry, MDF is a durable and easily customizable fibreboard.
However, MDF's resilience will falter against prolonged water exposure.
Let's look at how you can repair your water damaged MDF cabinets.
Repairing MDF Water Damage
You will notice that your MDF cabinets have swelled and puckered as a result of the water damage. Therefore, the first challenge will be to smooth out these bumps.
Prep
If possible, unhinge or remove the damaged MDF cabinet door from the rest of the cabinetry. This will make the repair process easier, as you will be able to move around and manipulate the damaged section at will.
Primer
Next, add a shellac-based primary to the MDF. This will help cover minor signs of damage, as well as help paint stick later on.
Filler
The next action is to use plastic wood filler to seal up the damage. This step may not be necessary if the damage is minimal, but the filler is perfect for greater ridges and bumps. It's recommended you use a putty knife to help with the application.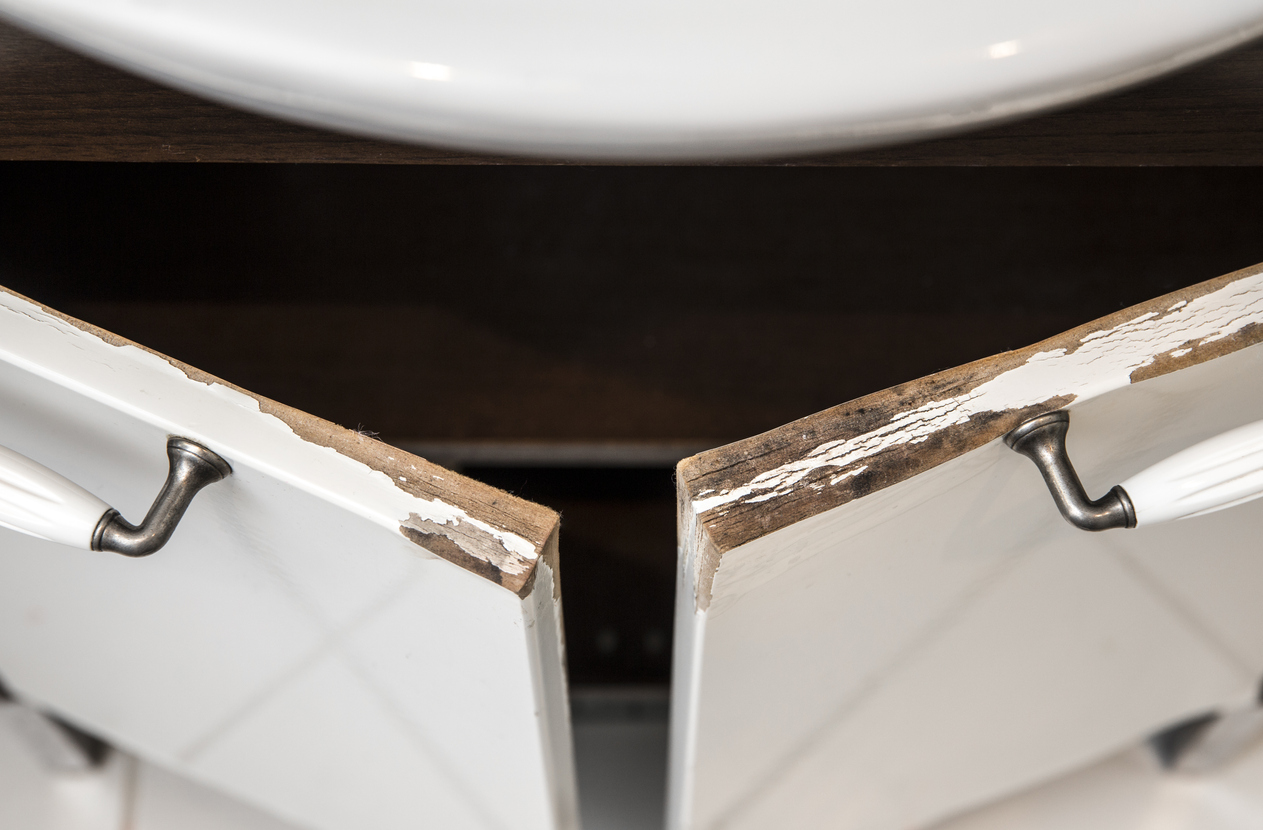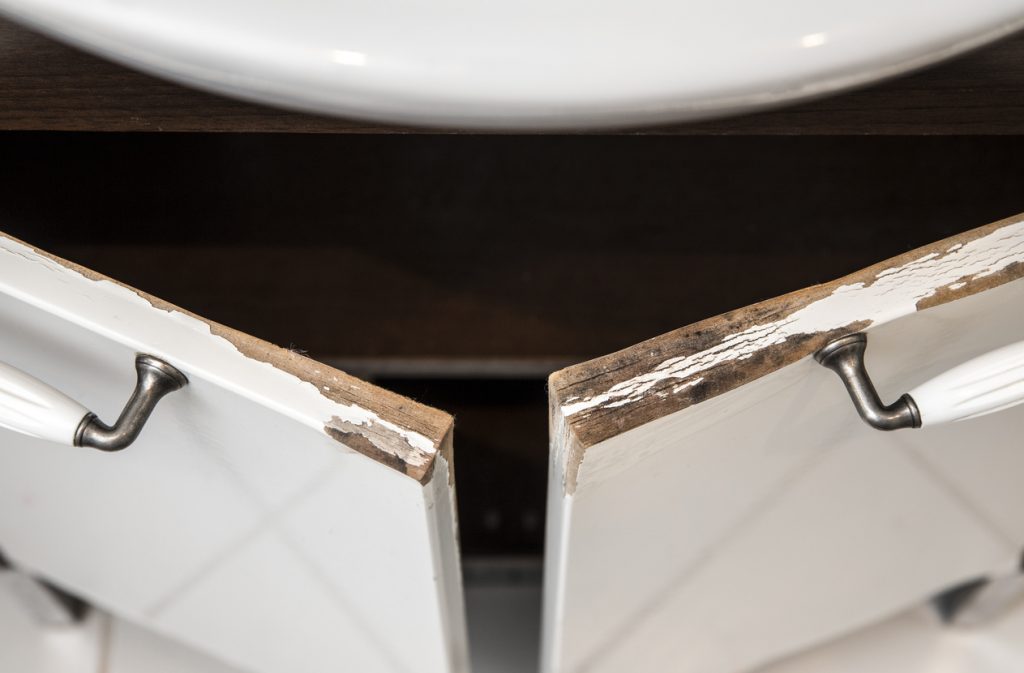 Take your time with this step. The smoother and more level the MDF looks at the end of the application, the better your finished product will be.
Sand
Now it's time to get to sanding! Water damaged MDF is evident by its bubbles, so sanding it down so that the material is even and smooth is critical.
You can choose to do this step either by hand or with an electric sander. Selecting a medium-fine grit, around 100 or 120, is a safe bet.
Paint
Once your MDF feels flat and even, it's time to paint.
This is often the final touch that helps cover any evidence of water damage. However, if you aren't happy with the result once the paint dries, you're can always sand and paint again, repeating the process until it looks how you want it to.
Repairing MDF water damage can be tricky, but have patience and best of luck! Soon your cabinets will be looking as good as new.

Handhills is a cabinet maker and manufacturer serving central Alberta. We specialize in custom cabinet design and installation, closet design, bathroom vanities, bookcases, custom entertainment centers, kitchen cabinets, shelving, MDF cabinet doors, cabinet parts and more. Send us your measurements and get started with custom cabinets from Handhills. Call the best cabinet maker in Calgary today on (403) 910‐2373 or send an email to [email protected].