Your kitchen cabinet doors provide one of the core functions of your kitchen. They add functionality to the storage space and also help define the look of your kitchen. Like any part of your kitchen, they're going to go through wear and tear. It's expensive to replace kitchen cabinet doors, so it's a good idea to repair them if they get damaged.
Fixing Small Chips
If your kitchen cabinet doors are suffering from chips and scratches, you can easily fix them with plastic wood fillers. These fillers come in colors that match many cabinet doors. You can test colors to see if they blend in well. If you can't find colors that match your cabinet doors, you should consider painting them after filling in the chips and scratches.
Fixing Deep Gouges
Now if you're dealing with some deep damage, you need to use wood repair solutions. These are typically putties that you can mold into the area that has been damaged. Many come in the color of wood but color choices may be limited. Again, repainting the kitchen cabinet doors is an option.
Fixing Noisy Cabinet Doors
There are several different causes of noisy kitchen cabinet doors. First, you want to see if the bumper that was previously installed has worn out. If so, all you have to do is to install a new set of bumpers. You can also install soft-close dampers as an alternative, but it's a more expensive solution.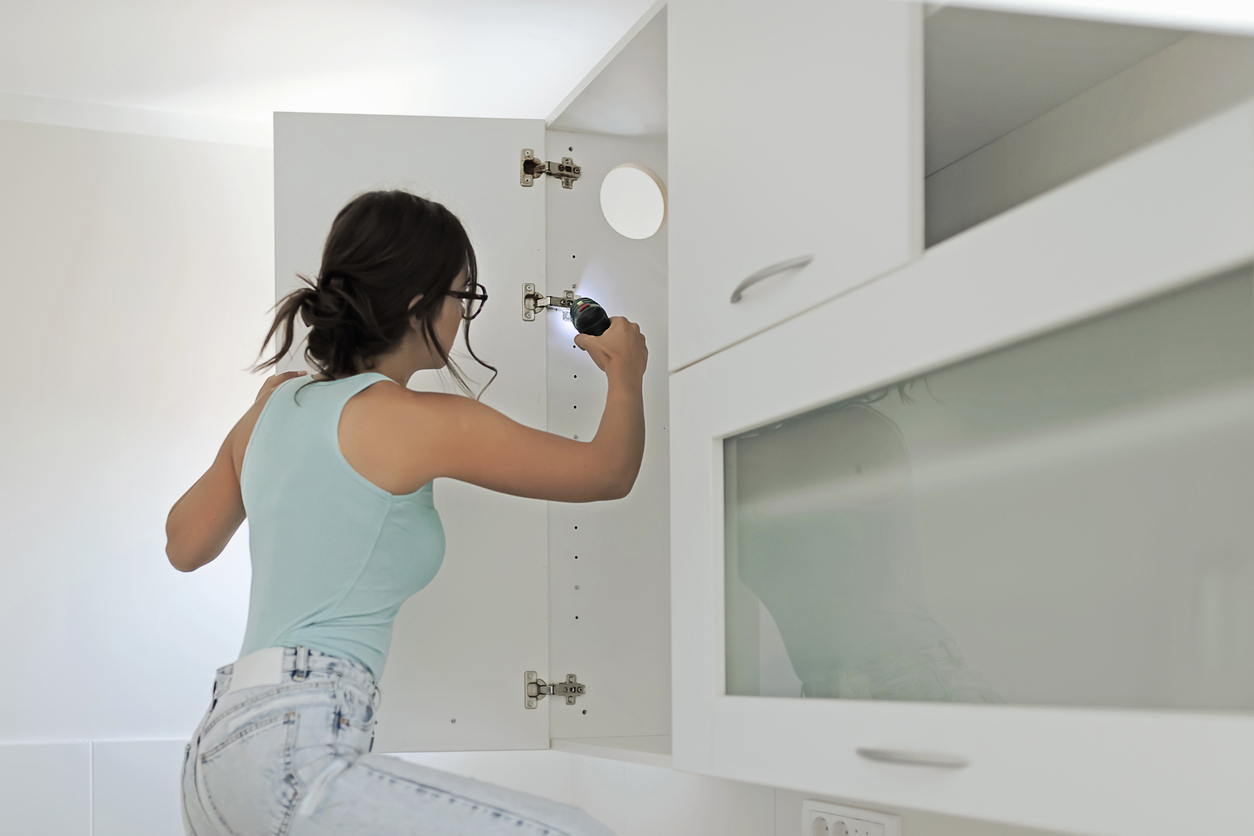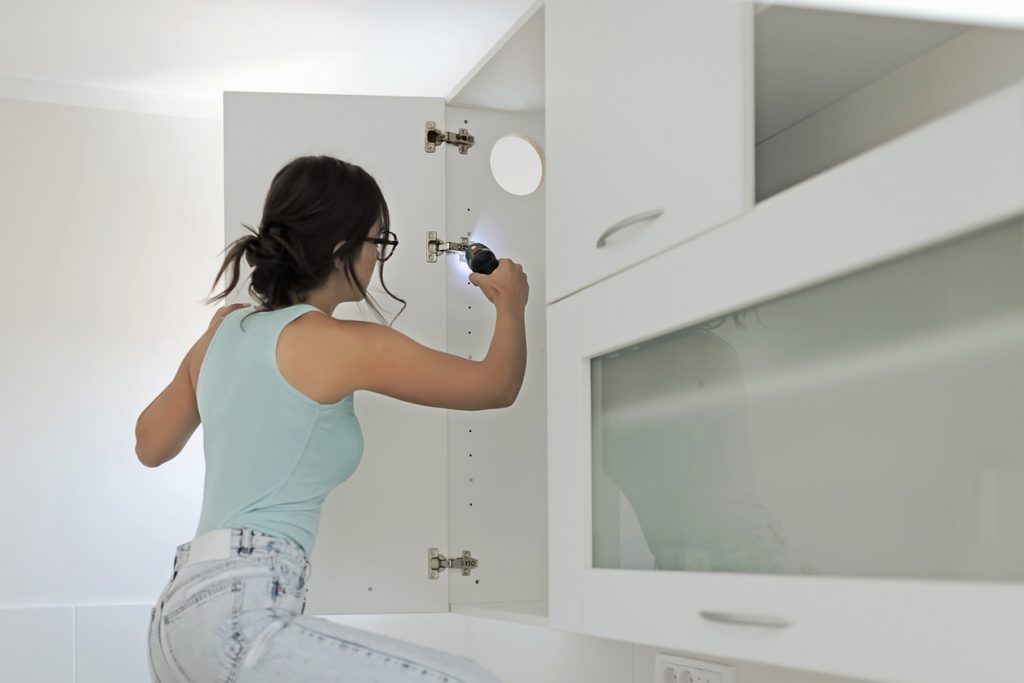 If you're dealing with squeaky hinges, then all you have to do is to add lubricant. It can be anything from vaseline, wd-40, or even olive oil. Use a paper towel and put the lubricant on it. Rub the paper towel on the edges of the hinges and the creaking should go away.
Hiring Qualified Cabinet Manufacturers 
Of course, you may have to replace the kitchen cabinet doors if it's been too damaged. A good way to save money on new kitchen cabinet doors is to find a local cabinet manufacturer. You're going directly to the source, so you won't have to pay retail prices.
The cabinet manufacturer will also have staff that can help you install the kitchen cabinet doors. If you'd rather get it done professionally, it might be cheaper than hiring a contractor. Many manufacturers will provide discounts for labor.
Handhills is a cabinet maker and manufacturer serving central Alberta. We specialize in custom cabinet design and installation, closet design, bathroom vanities, bookcases, custom entertainment centers, kitchen cabinets, shelving, MDF cabinet doors, cabinet parts and more. Send us your measurements and get started with custom cabinets from Handhills. Call the best cabinet maker in Calgary today on (403) 910‐2373 or send an email to [email protected]