Add Your Heading Text Here
When it comes cleaning the kitchen most people focus on the sink and the countertop. But you may have realized that your cabinets are in need of cleaning. Food splatter, grease, and set in moisture can make your cabinets unattractive. So how do you clean them if you happen to have MDF cabinets?
Start with a Gentle Solution
The easiest solution is a mixture of dishwashing soap and warm water. Do not use the strong dishwashing soaps as it can be harsh on the surface of your MDF cabinet doors. Instead, use a weaker one and dilute it with one part soap and two parts warm water.
Put the Solution on Microfiber Cloth
Microfiber cloth is the best tool to use for cleaning your MDF cabinet doors. They are known to be gentle on surfaces and will not leave marks when used to wipe sensitive surfaces. You want to soak some of the solution onto the microfiber cloth. Squeeze out any excess water.
On the area with stains or spots, you want to gently wipe the cloth in a circular motion to help loosen whatever is on your cabinet doors. You can put more pressure on the area if the spot or stain is stubborn. From there, you want to give the entire surface a wipe to remove dust and help bring a luster to the surface.
Avoid These Cleaning Mistakes
The big thing you must avoid doing is putting the solution directly on the cabinets. You do not want to put too much moisture on the cabinet doors. This can affect the finish of your cabinets. You also don't want to let water run into any area that's damaged or into the hinges as it can lead to further damage and rust the metal.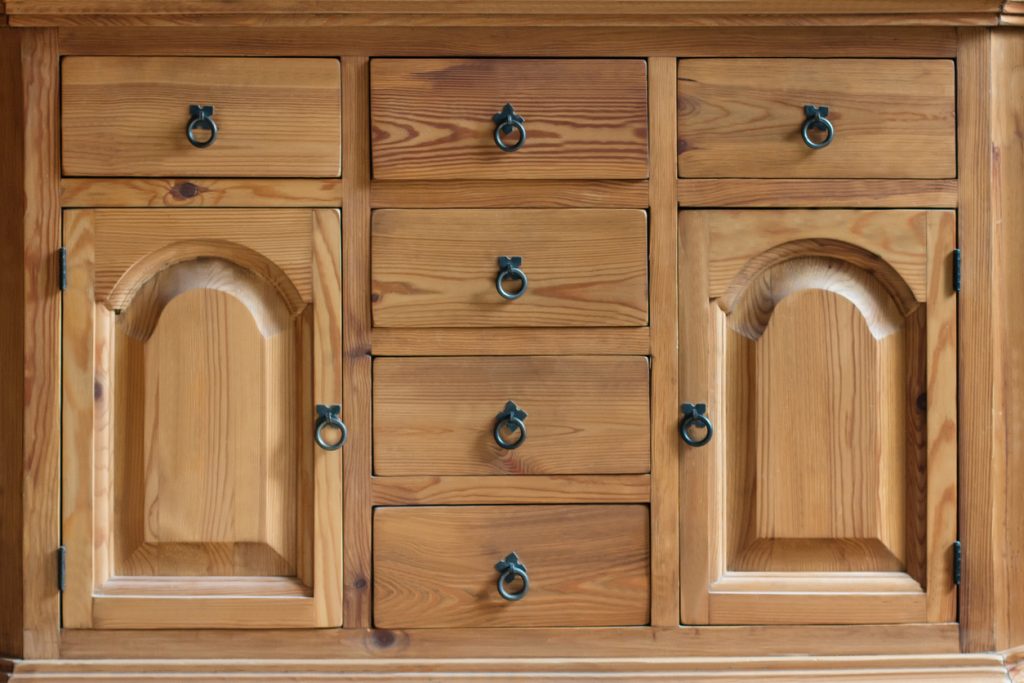 If a spot or stain is really hard to remove, you'll need to resort to some light scrubbing. Go purchase a soft brush toothbrush. Soak a bit of the solution onto the toothbrush and gently wring out the excess water. Then scrub out the spot or stain. A hard toothbrush can leave marks, so it's best to avoid them.
Finally, wipe away the solution with a damp cloth. After it's wiped, you want to dry the cabinets with a dry towel, preferably a microfiber cloth. All the steps outlined here are simple, but it's just a matter of using the right method to avoid damaging your kitchen cabinet doors.
Handhills is a cabinet maker and manufacturer serving central Alberta. We specialize in custom cabinet design and installation, closet design, bathroom vanities, bookcases, custom entertainment centers, kitchen cabinets, shelving, MDF cabinet doors, cabinet parts and more. Send us your measurements and get started with custom cabinets from Handhills. Call the best cabinet maker in Calgary today on (403) 910‐2373 or send an email to [email protected]