If you love the look of your kitchen cabinets, but they are becoming worn out after years of use, refacing them can be a worthwhile investment. 
Refacing is a popular choice for many homeowners who want to keep their kitchen style the same, but just give it a more modern look. By bringing on board a professional cabinet maker, you can ensure that your kitchen retains its look and feel. 
However, how much do you have to pay to reface your kitchen cabinets? Before we get the project's cost, it's important to recognize when you should do it. 
When to Reface Your Kitchen Cabinets
There are many clear-cut signs that your kitchen cabinets should be refaced, including: 
The look of your kitchen is downgrading
The cabinets are damaged with the hinges being loose or flimsy
The paint is wearing off 
You feel the need for an upgrade without the expensive costs
If you notice any of these with your cabinets, be they hardwood or MDF cabinets, then it is time to consider undergoing refacing. 
How Does Cabinet Refacing Work? 
The process behind cabinet refacing involves refreshing the cabinets' front coverings, instead of removing and replacing them. It is noticeably cheaper than the cost of installing brand new cabinets. The process usually involves: 
The doors, drawers and hinges being removed
Cabinet surfaces are then matched with the same style and tone, or a new style that can enhance your kitchen 
The cabinet doors are trimmed for the perfect fit
New doors, drawers, hinges and handles are installed
While the process might sound simple, it can take a lot of work and involve some intense rework. As such, you should look towards hiring a professional cabinet manufacturer or maker instead of managing it as a DIY project.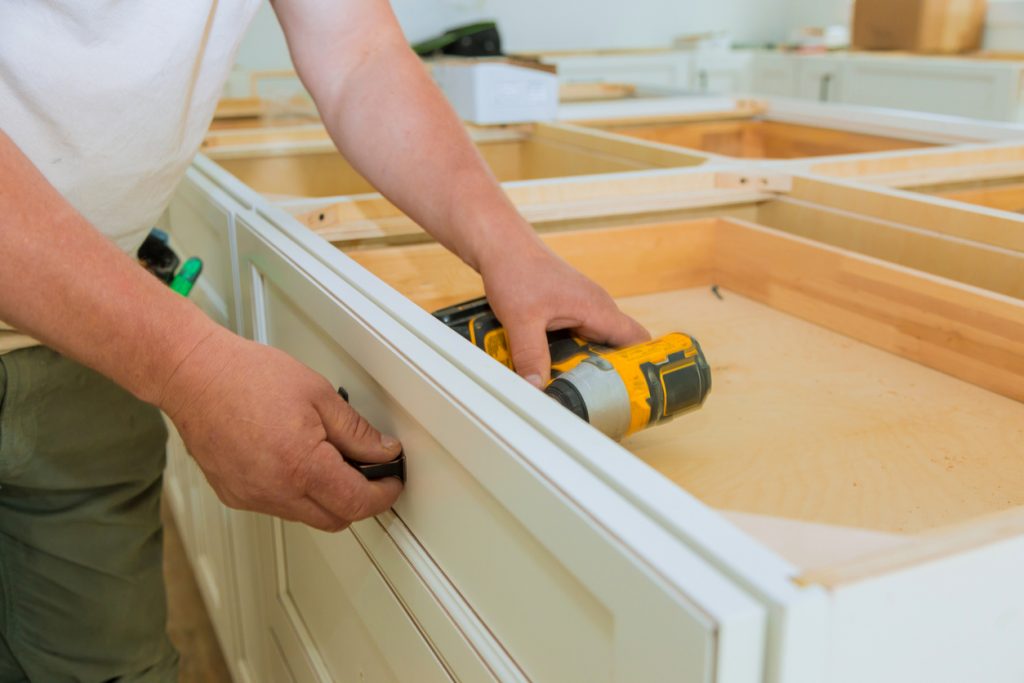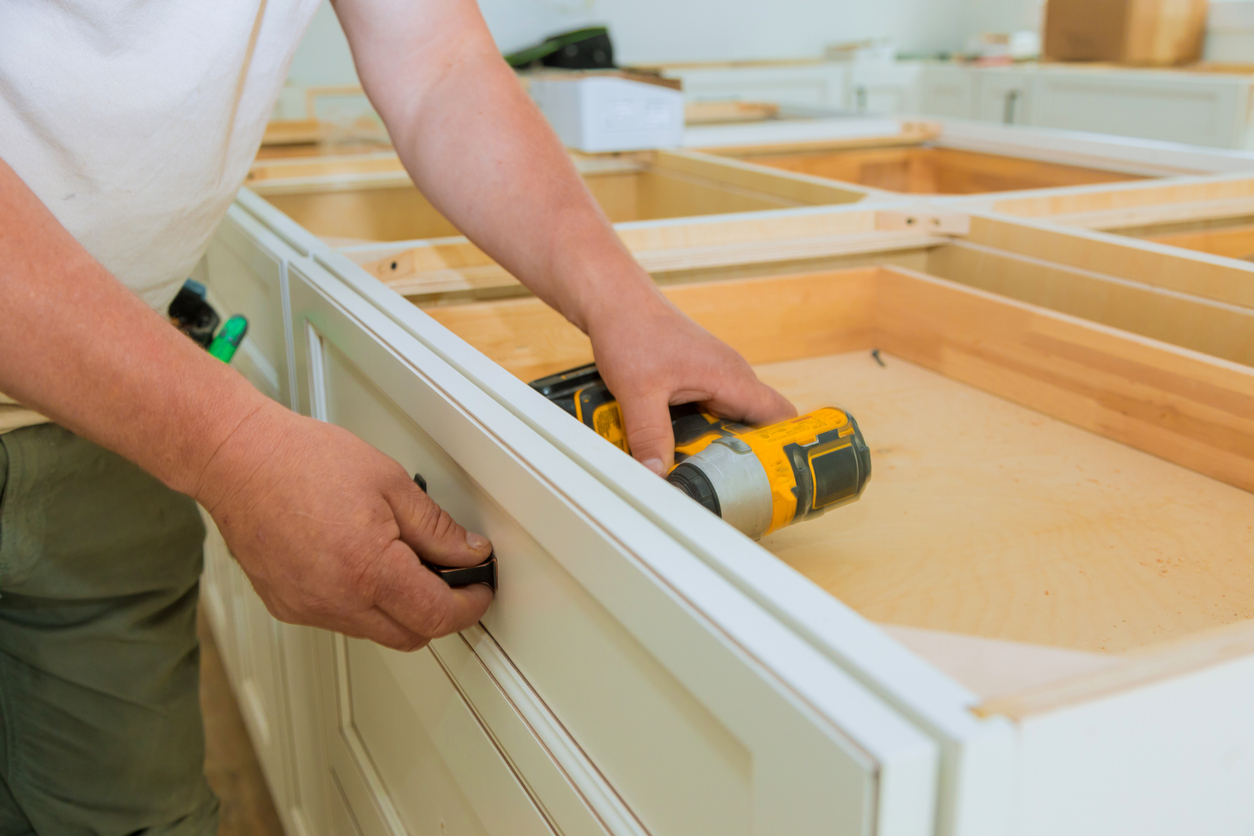 What Affects The Price of Refacing Kitchen Cabinets? 
Many factors can include the overall cost of the refacing project, including: 
The size of the kitchen and the number of cabinets
The quality of the materials, like laminate or hardwood cabinets, which cost more than MDF cabinets 
The labour costs of the professional 
Any extra work that might be required for the project 
As the above points suggest, you should always look out for value. 
How Much Does Refacing Cost? 
Having a thorough understanding of the project's cost can help determine if it is a valuable investment for you. 
According to Home Guide, the "average cost to reface cabinets is $6,518, with most homeowners spending between $4,214 and $8,110 for a 10′ x 12′ kitchen". It also says that a "smaller kitchen costs $1,000 to $3,000 and larger kitchen costs can rise to $8,000 to $10,000". 
Home Advisor backs this claim up, showcasing similar numbers. It suggests that "cabinet refacing costs $6,943 on average, or between $4,258 and $9,635". It does note that "refacing is typically 30% to 50% cheaper than replacing semi-custom or custom cabinets".
With this guide as a firm foundation, you can begin searching for a professional to reface your kitchen cabinets. 
Handhills is a cabinet maker and manufacturer serving central Alberta. We specialize in custom cabinet design and installation, closet design, bathroom vanities, bookcases, custom entertainment centers, kitchen cabinets, shelving, MDF cabinet doors, cabinet parts and more. Send us your measurements and get started with custom cabinets from Handhills. Call the best cabinet maker in Calgary today on (403) 910‐2373 or send an email to [email protected]